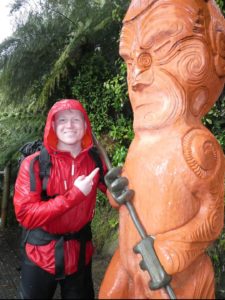 Ørjan Vabø

I am doing my last year in the bachelor in Biology at UiB, currently enrolled in a semester at UNIS. My main interests have always been the ocean and marine biology, and I am doing Arctic Marine Biology and Arctic Environmental Management here at UNIS, which is an amazing opportunity to get to know the Arctic region. This is my "maiden voyage" as a representative, and I am looking forward to taking on this task. UiB has had a good focus on developing the learning experience for students the last years, so I have some hands-on experience with the results from bioCEED (like biORAKEL etc.).
I have some teaching experience myself, from elementary school and field work with elementary schools with Naturvernforbundet.
Last semester, I spent my time in New Zealand at University of Otago, so I do have some nuances when it comes to different types of teaching and learning.
My goal for this semester is to help develop the teaching, and provide feedback through the students on how they feel about the teaching – as well as helping to close the gap between teachers, PhD and master students through projects like bioBREAKFAST, where different experiences can be shared.