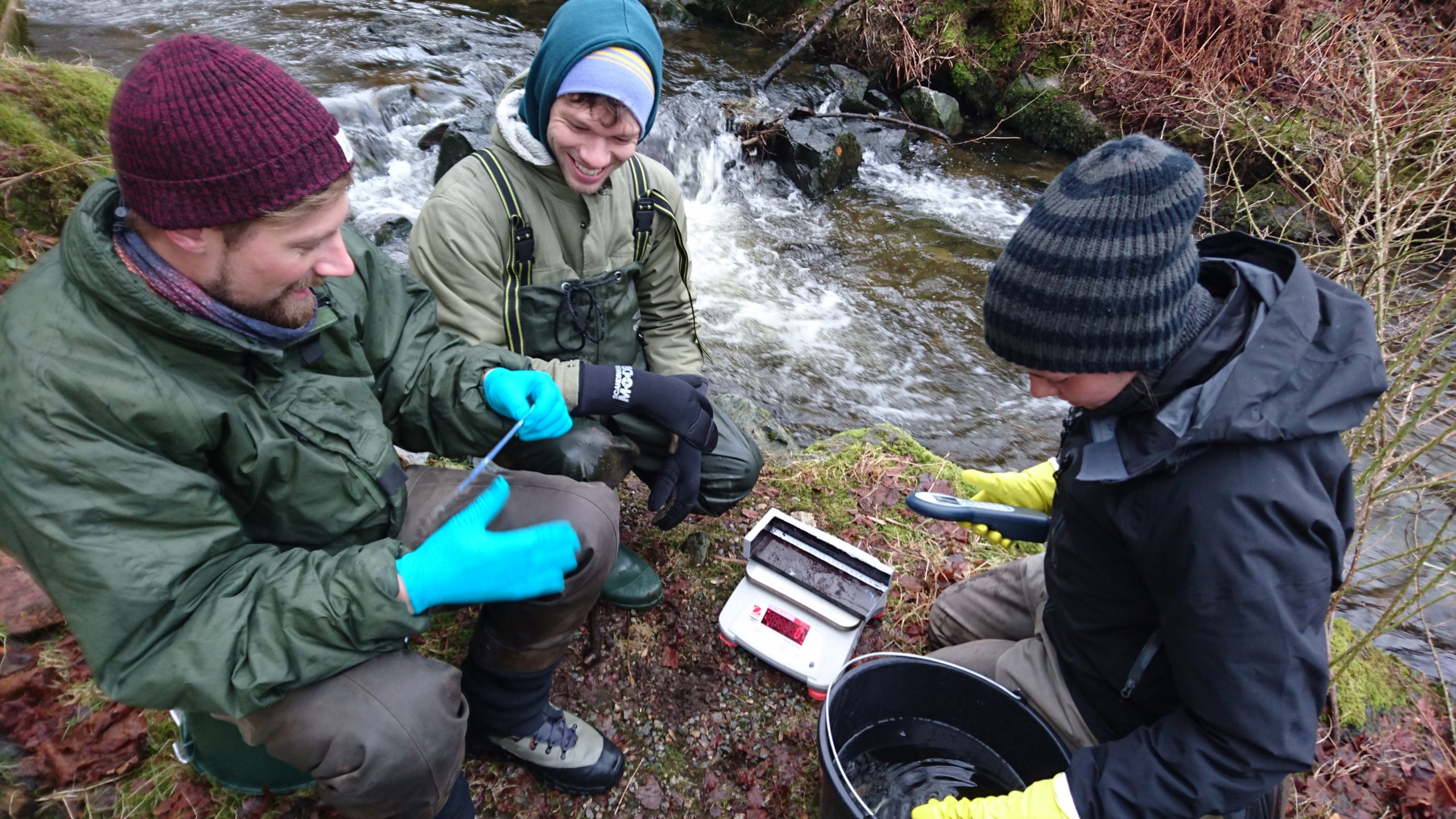 Becoming a biologist by being a biologist.
At bioCEED we believe that practical training is crucial to effective biology education. This means that we develop and test student-active learning activities that make use of practical elements, including field and laboratory work and internships. In our model, biological knowledge emerges in the interplay between practice, content knowledge, and societal relevance [see the bioCEED triangle]. Practical skills training are therefore important in their own right, but also contributes to students' understanding of biological theory, and to their work preparedness.
To strengthen the practical component of biology education we develop and test:
a career day where students and workplaces meet to discuss and share experiences over practice, career opportunities, workplace needs, etc.
The research project PRIME is embedded in bioCEED. It aims to develop and assess learning outcomes and other impacts of practical training. We also collaborate with the research project Together for better learning, which works on cross-disciplinary understanding of practical learning. A novel aspect is that students communicate and report via blogs.
About biologipraksis UiB
The blog biologipraksis UiB (see screenshot on top of page) is written by biology students during internships in local companies. This work experience is part of the course BIO298 at the Department of Biological Sciences, University of Bergen and was initiated by PRIME and bioCEED in 2014.
During the course, students perform relevant practical tasks at a workplace and develop work experience as biologists. Students choose their training host among a list of selected workplaces. The blogs report on:
Expectations about internships,

Experiences, collaborations and practical activities,

How theoretical knowledge is implemented in practical tasks,

Acquired knowledge linked to specific practical experiences,

Knowledge they would like to explore further at the University,

Transferable skills.
The blog biologipraksis UiB is available here.
PRIME (How implementation of PRactice can IMprove relevance and quality in discipline and professional Educations) investigates how increased level of practical experience influences learning in higher education. PRIME is funded by The Research Council of Norway and is a collaboration between bioCEED, Uni Research Environment and private and public workplaces where biologists work. Read more...
Students communicate their experience in blog posts
Live from fieldwork or work placement, students share their experience in blog posts (Learning Through Experience at UNIS and Biologipraksis UiB at UiB) and communicate their passion for biology.