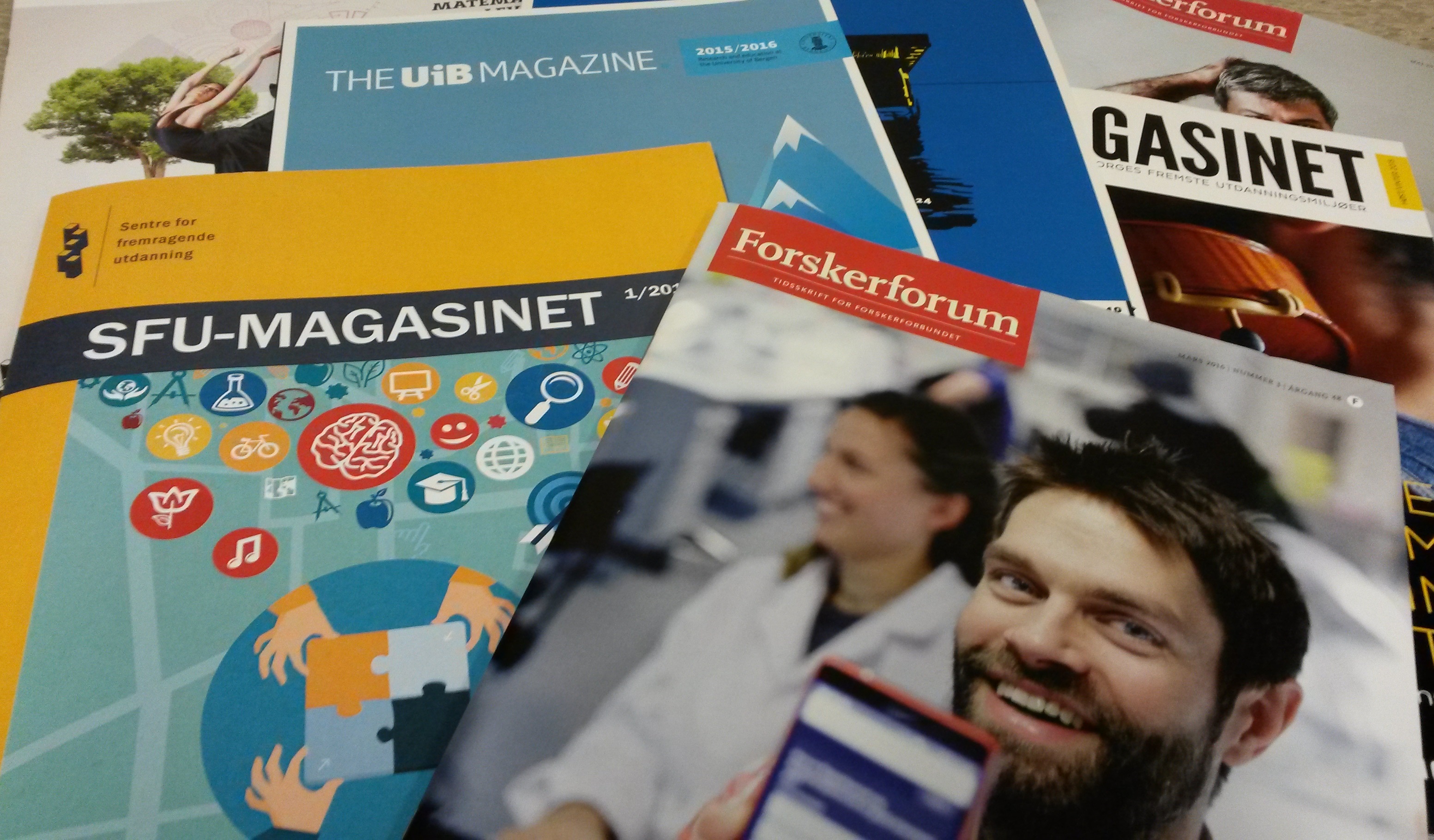 Sharing is an integral part of the research culture, and transferring this aspect into the educational culture is an important part of the 'cultural shift' that bioCEED promotes. For educational development efforts to have lasting impact and for new and improved practices to spread, they must be shared. Sharing also enables others to implement, test, critique, and build on our work.
bioCEED is committed to sharing our experiences and innovations locally within the center, within our partner institutions, nationally and internationally.
bioCEED publishes op-eds, articles and posts in local and national newspapers and magazines. Read them here. On this page, you will also find media articles referring to bioCEED activities and projects,  interviews, etc.
The bioCEED Survey 2015 is a baseline study of major tertiary-level biology education in Norway. The survey addresses themes such as learning in practice, transferable skills, motivation, laboratory and field learning, didactical approaches specifically relevant to biology education, knowledge needs and experiences of biologists in the workforce.
Cristin is the official research information system in Norway and provides information about the project, publications, popular science, partners, funding sources, etc.