Motivasjonslunsj med Lucas Jeno – 24. april kl.12
bioCEED seminar – Helping students grow as disciplinary writers
Interested in learning more about supporting students developing their academic writing? bioCEED invites you to a seminar with Lene Nordrum (Lund University).
Wednesday 29th January, 13:15-14:00 at Auditorium 4, Realfagbygget, UiB
Disciplinary literacy – how to read, write, and talk in a specific discipline – is the key to knowledge and success in university education. Yet, many university teachers find it challenging to help their students develop such literacy. It may be easy for language and communication experts, but not necessarily a walk in the park for teachers with other disciplinary backgrounds. In this seminar, we will zoom in on how writing skills can be developed across the disciplines. The focus will be on how we can get students to write and how we can help them structure their texts. As such, the overall aim is to find keys to how we can help students grow as disciplinary writers, without being language teachers.
Lene Nordrum is a senior lecturer at English Studies at Lund University. She is also an educational developer who specialize in academic writing.
SEMINAR 20. mars kl.12:15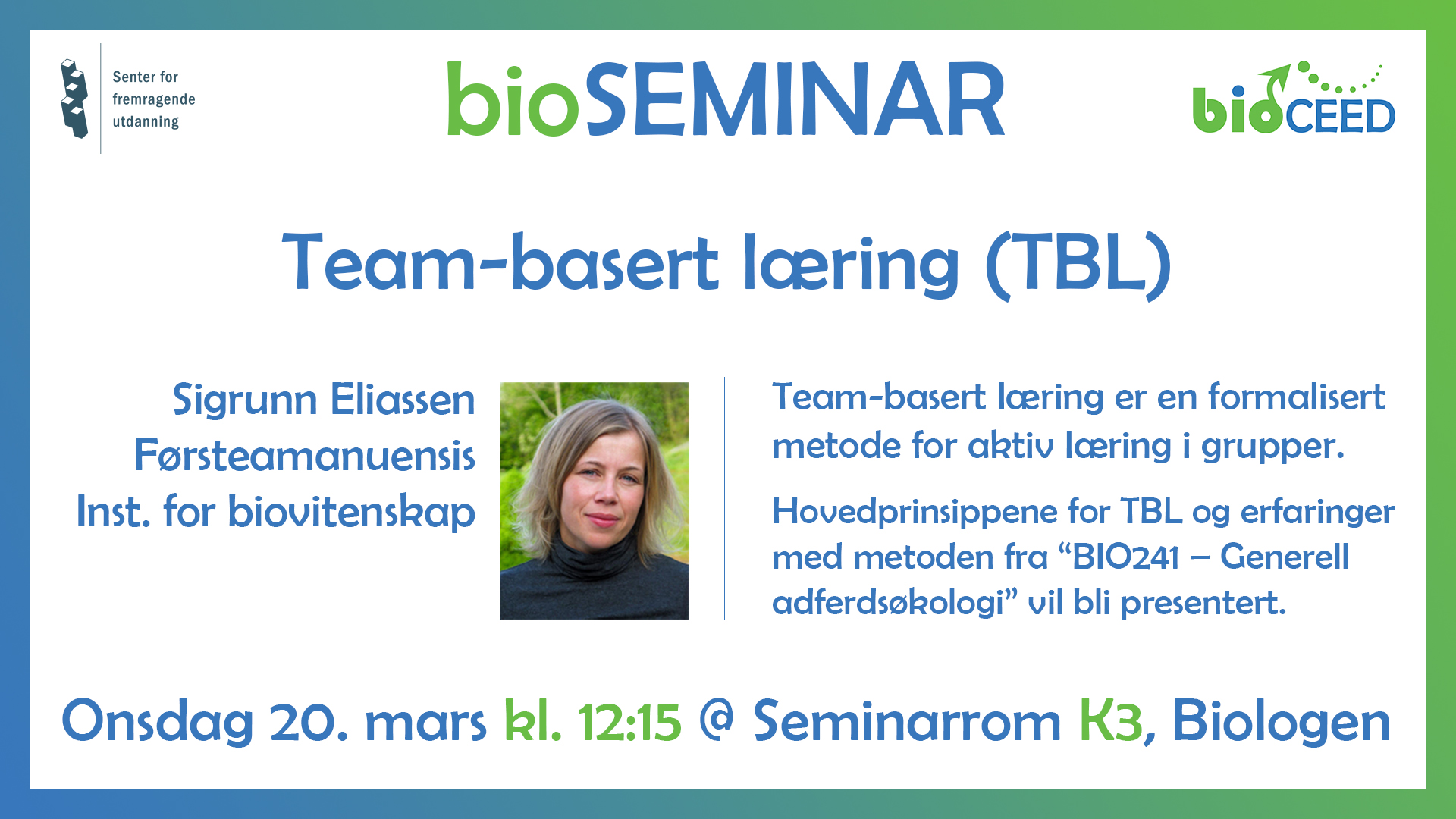 Seminar – 24. april kl. 13:15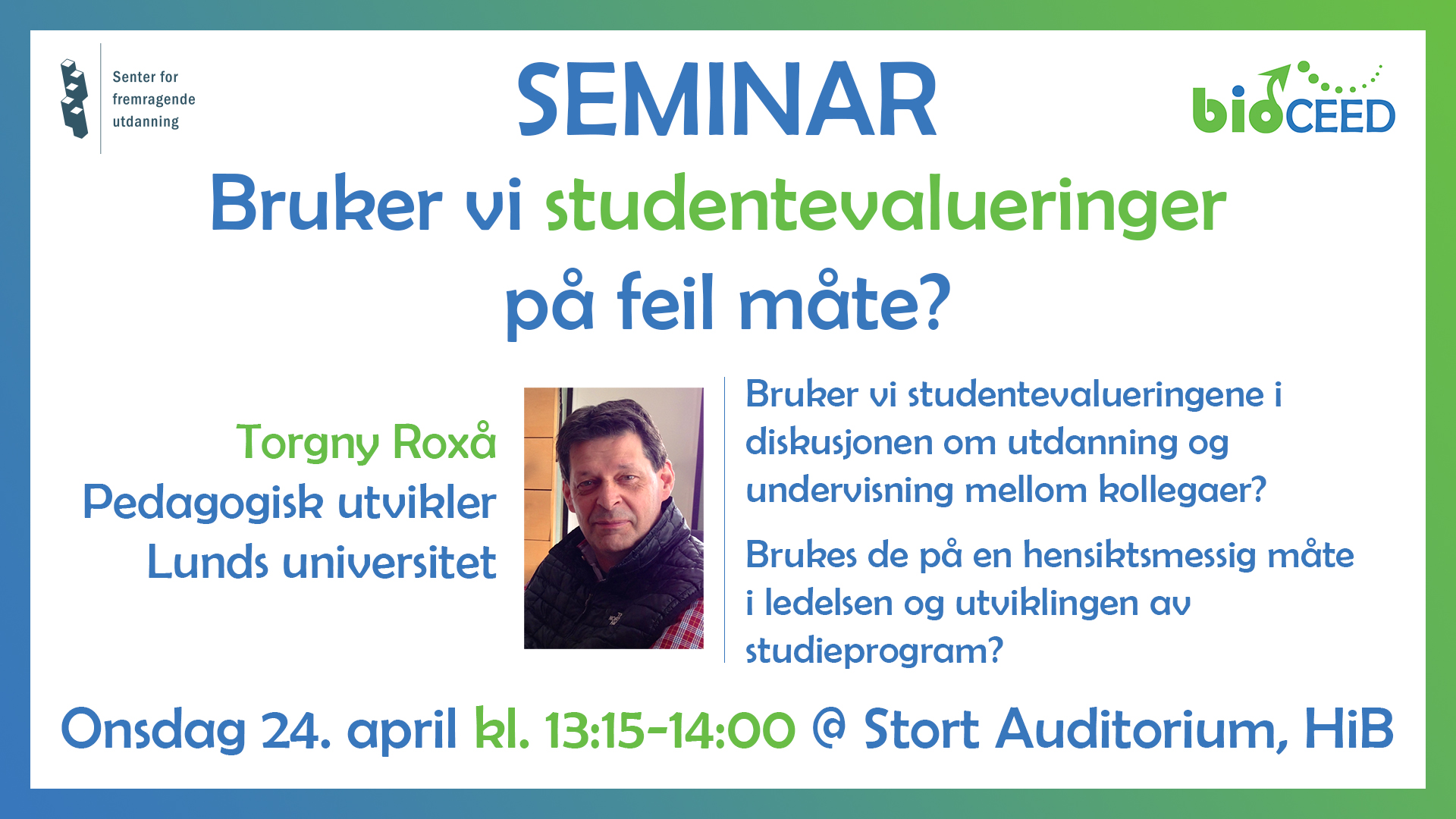 bioSEMINAR – 5, september kl. 11:00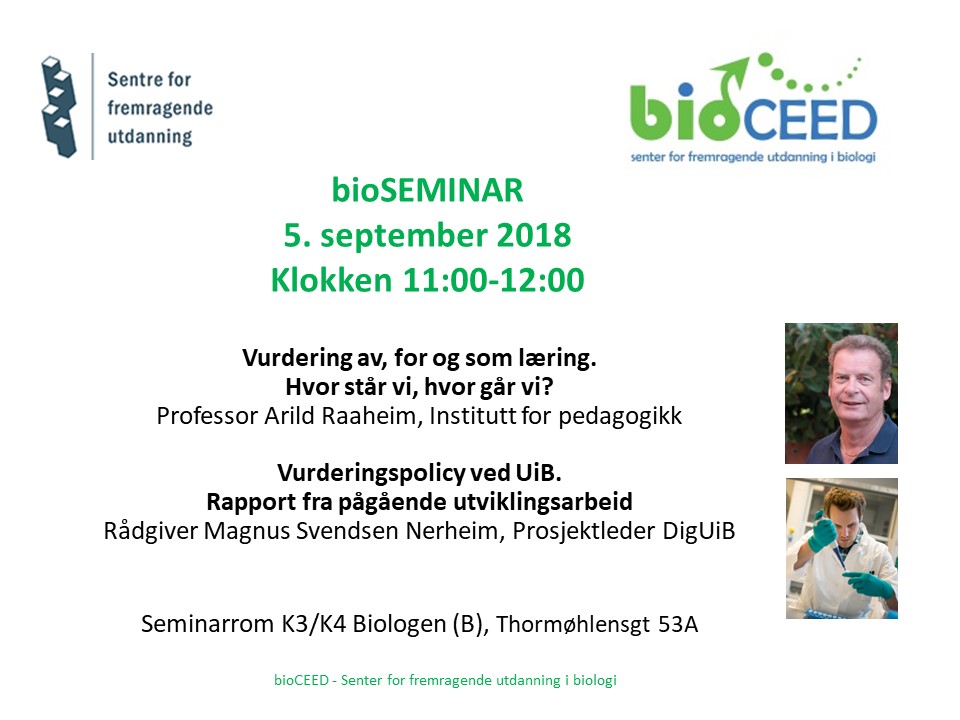 bioCEED seminar by Prof. Chantal Levesque-Bristol
Excellence in teaching and learning from the self-determination theory perspective
by Prof. Chantal Levesque-Bristol
February 15th, 13:15-14:00
Seminar room K1/K2, Biologen (A-building), Thormøhlensgate 53A, Bergen
The presentation was streamed. The video recording is available HERE.
bioCEED seminar 15th Feb by Professor Chantal Levesque-Bristol: Excellence in teaching and learning from the self-determination theory perspective
On March 27th, bioCEED's student representatives at UiB Ragnhild Gya and Mari Vold Bjordal hosted together with Studentersamfunnet a meeting about unequal participation between genders in the lecture halls and in meetings. For this occasion, they had invited Sehoya Cotner and Cissy Ballen from the University of Minnesota, and Ole-Petter Moe Hansen from the Norwegian School of Economics in Bergen to present the interesting results from their gender studies related to higher education.
The meeting was video-recorded and is now available here:
bioCEED teaching seminars at UNIS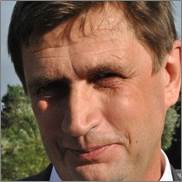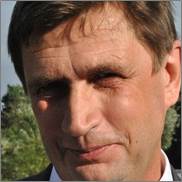 Roy Andersson and Anders Ahlberg from the Faculty of Engineering, Lund University in Sweden and in collaboration with bioCEED, are visiting UNIS in week 10. During their stay they will give 3 seminars on educational matters. Roy and Anders have worked with educational development and teaching for several years and are well known in their field. Don't miss the chance to join in!
Monday, March 6th, 13:15–16:00 in Kapp Mitra: Teaching portfolio workshop For teaching staff (including post docs and PhD students). For more information click here.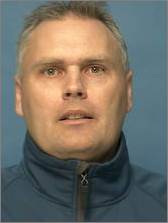 Tuesday, March 7th, 12:15–13:00 in Lassegrotta: Brown bag lunch seminar, "PhD learning hurdles in STEM disciplines-mirrored by student talks and manuscripts"
In this lunch seminar for supervisors and doctoral students we´ll unpack and discuss what doctoral students' early scientific talks and draft manuscripts may tell us about scientific thinking and science communication, and how generic skill development may be promoted. The seminar draws on observations during 15 years of extensive communication training at the Faculty of Engineering (LTH), Lund University (ca 120 PhD students in training per year).
The seminar will be streamed. Click here to watch the seminar.
Tuesday, March 7th, 13:15–16:00 in Kapp Schoultz: "How to become a better teacher"
For PhD students and post doc. For more information click here.